The Historian by Elizabeth Kostovo- Review by Sara M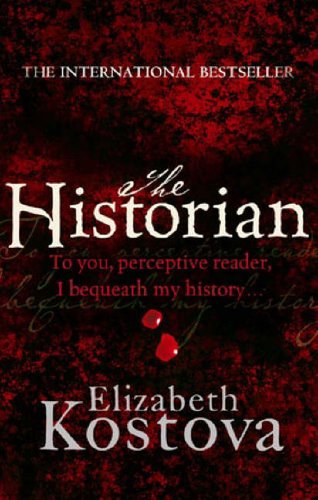 "As a historian, I have learned that, in fact, not everyone who reaches back into history can survive it. And it is not only reaching back that endangers us; sometimes history itself reaches inexorably forward for us with its shadowy claws."
A winding, suffocating story that pulls at the historical strings of the Vampyr myth to weave something new and terrible.
One of my all time favourite books, part horror/part travelogue, we follow the narrator as she pieces together the mystery of her father's quest while unveiling the historical and mythological aspects of Vlad Dracul.
I really enjoy the writing style of the book, it's like piecing together clues through the story and it brings you much deeper into its telling. It feels like you and the narrator are working together to unravel this mystery, and its a wonderful thing.
Atmospheric, mysterious and gloriously beautiful in its descriptions, for fans of vampyr literature, this is not to be missed.